From the 12th to 17th September last month, one of TOMORROW's partners Codema participated in Dublin's Climate Action Week.
Codema was one of the organising partners of the week, alongside South Dublin County Council, Dublin City Council, Dún Laoghaire-Rathdown County Council, Fingal County Council and the Dublin Climate Action Regional Office (CARO).
Codema's events that took place during Dublin Climate Action Week included:
Tuesday, 13th September, 11am and 1pm: Tour of the Tallaght District Heating Scheme 
Wednesday, 14th September from 10am: Get Energy-Saving Savvy This Winter (DLR pop-up shop)
Thursday, 15th September, 11am: Women in Energy Panel Discussion
Thursday, 15th September, 6:30pm: Inspiring Businesses in Dublin's Energy Transition (click here to download the presentation slides)
Saturday, 17th September, 10am: Sustainable Energy Communities Regional Event (workshop to build capacity among existing SECs in the Dublin and Mid-East Region)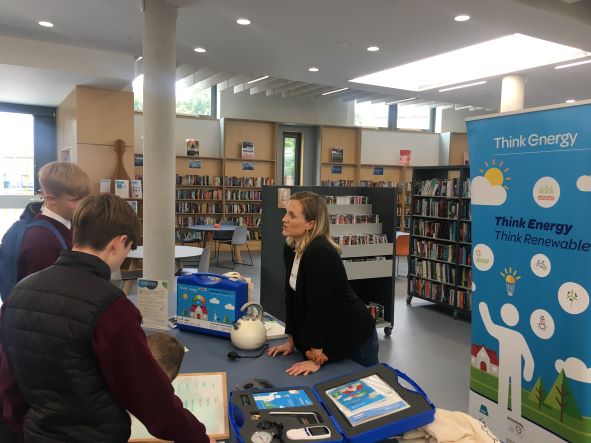 The energy agency has also launched a campaign Postcards from Dublin 2050 as part of their Zero Together Initiative, which remains open for participation. As a reflection of TOMORROW's aim to involve citizens in the city's transition, this campaign invites citizens to get involved and share their vision of their capital free from fossil fuels. 
Also under the Zero Together Intiative, the event "Inspiring Businesses in Dublin's Energy Transition" with Patagonia reflect Codema's efforts to engage stakeholders from the private sector in the transition, as they gathered businesses to present Zero Together and the results of the Dublin Region Energy Master Plan and to show them how they as a business can get involved in Dublin's energy transition.